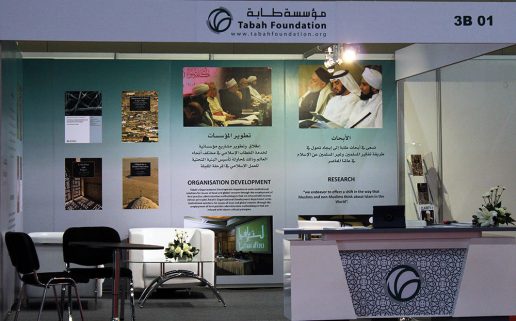 Tabah Participates in Abu Dhabi Tawdheef Recruitment Exhibition
Tabah Foundation for Islamic Studies participated for the first time in the recruitment exhibition, Tawdheef 2013, which took place in the Abu Dhabi National Exhibition Centre from Jan 29-31.
During the event, which enjoyed participation from a large number of institutions and appealed to a broad segment of job seekers, Tabah sought to attract the most talented and qualified individuals, especially from among UAE citizens, to recruit for open positions. With this approach, Tabah Foundation hopes to achieve its human resources objectives by increasing its level of Emiratization and by encouraging local talent in promising fields.
Tabah Foundation is also working on improving the professional benefits it provides to its employees, both national and non-national. To that end we have contracted one of the biggest international companies in the field of human resources, which is conducting research on the status of the job market in Abu Dhabi, including the analysis of the benefits provided to employees. It also identifies methodological and international criteria and mechanisms for employment.